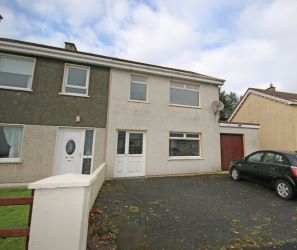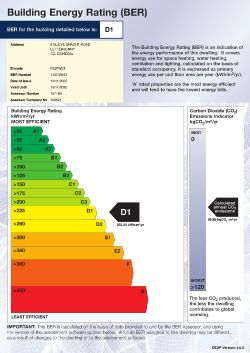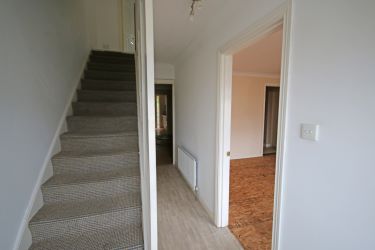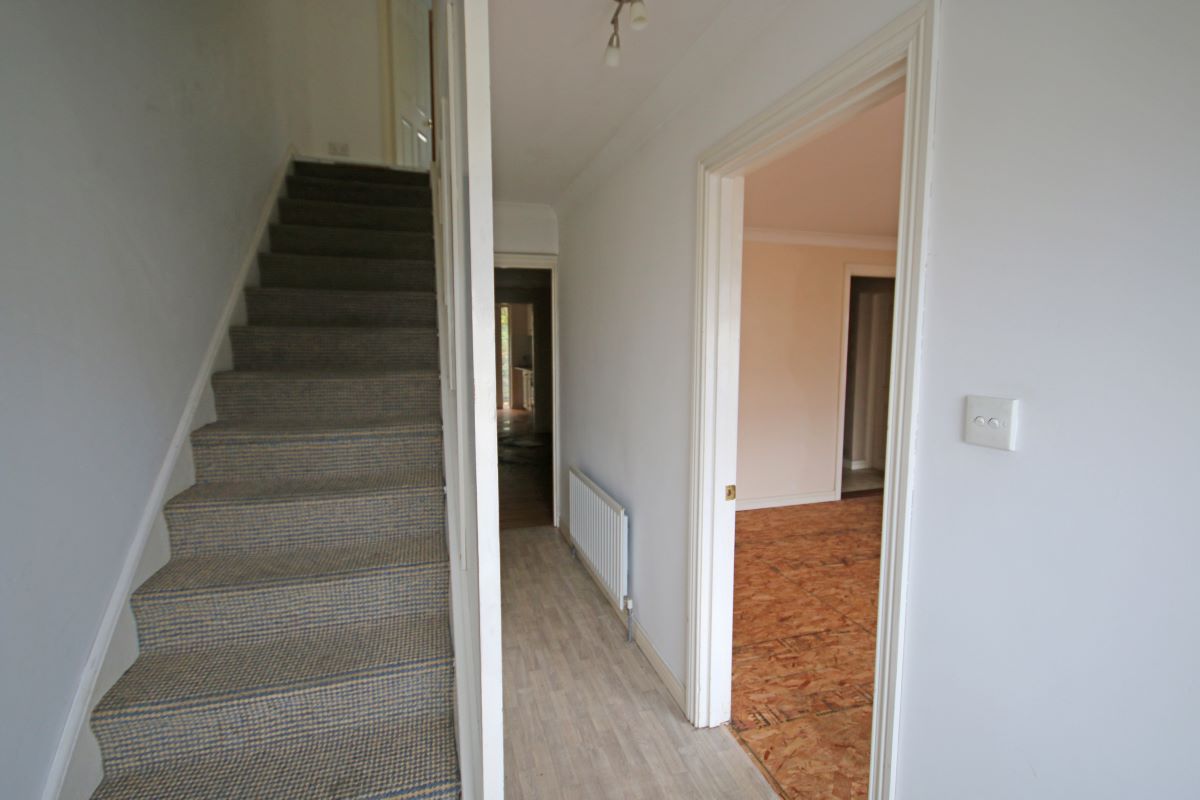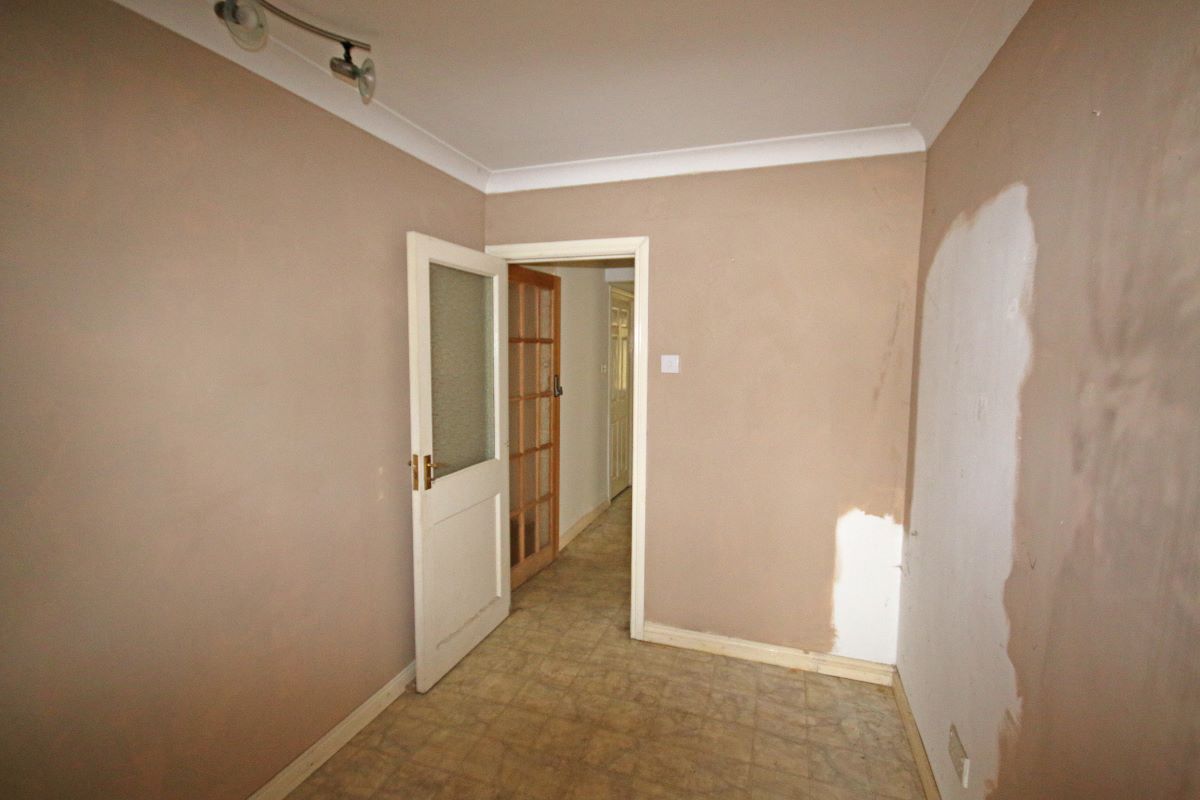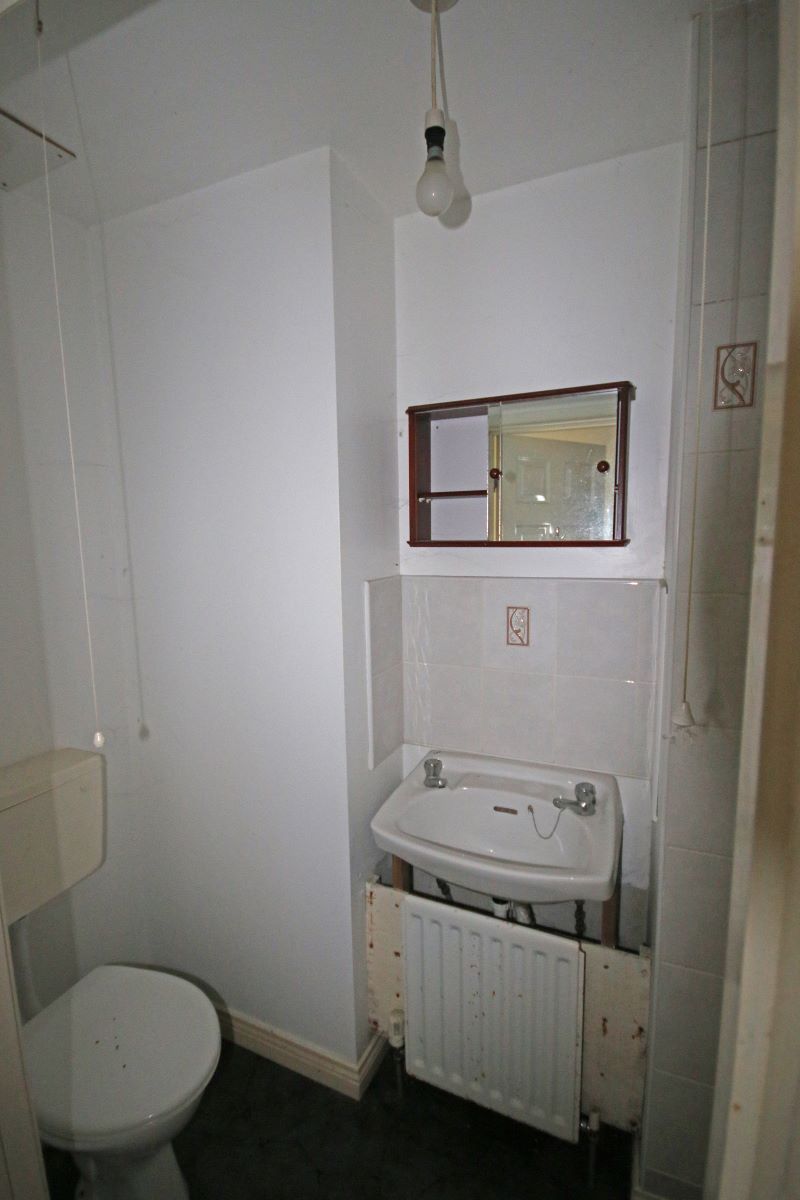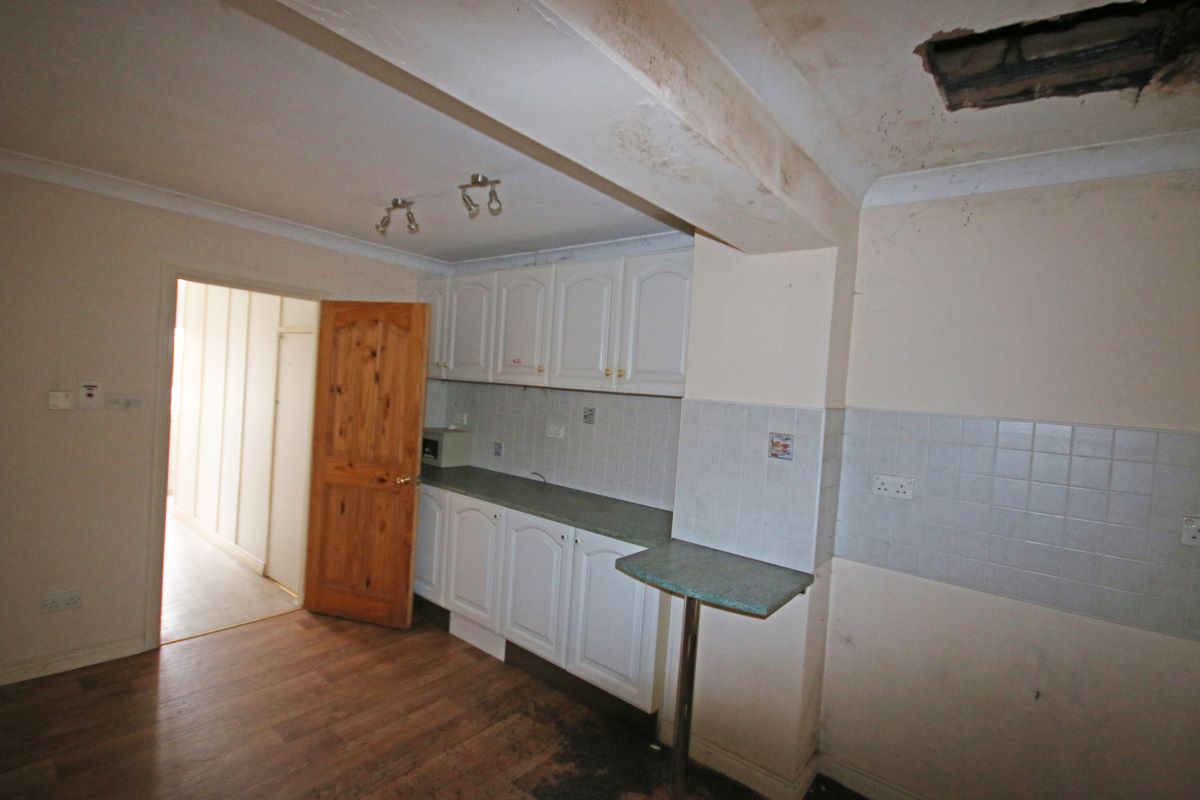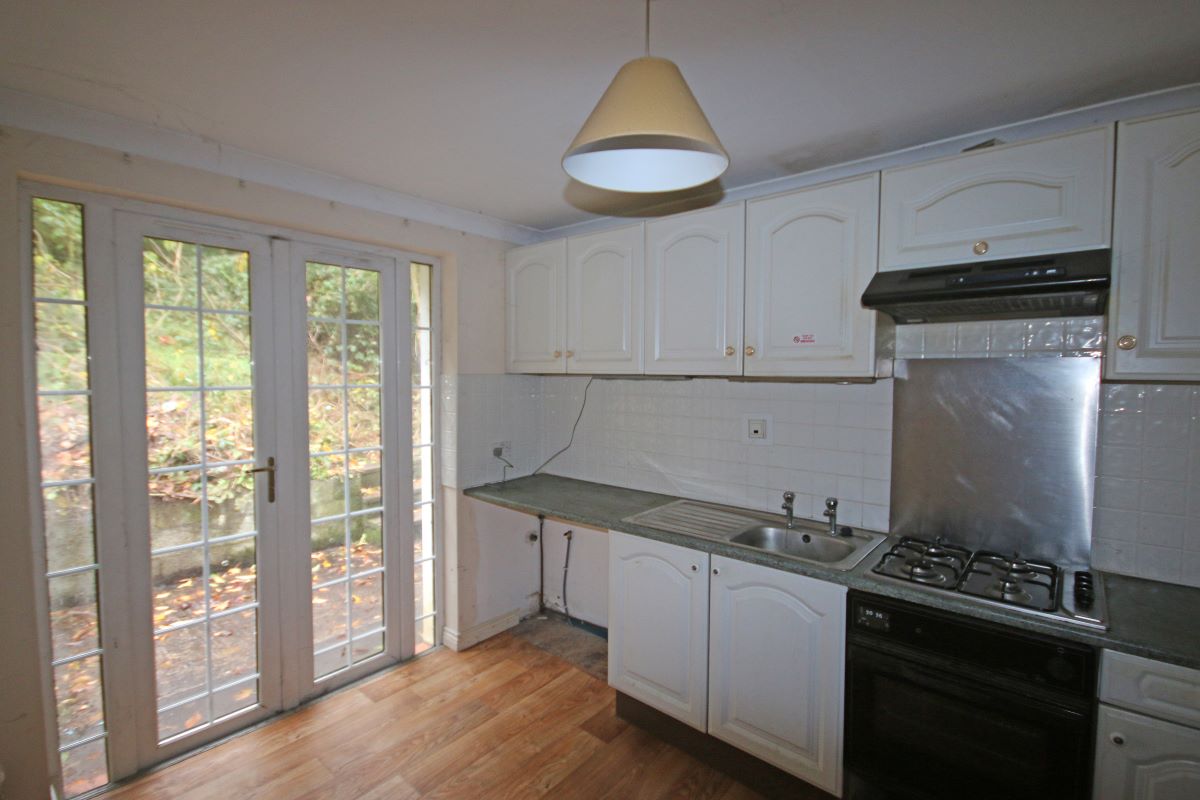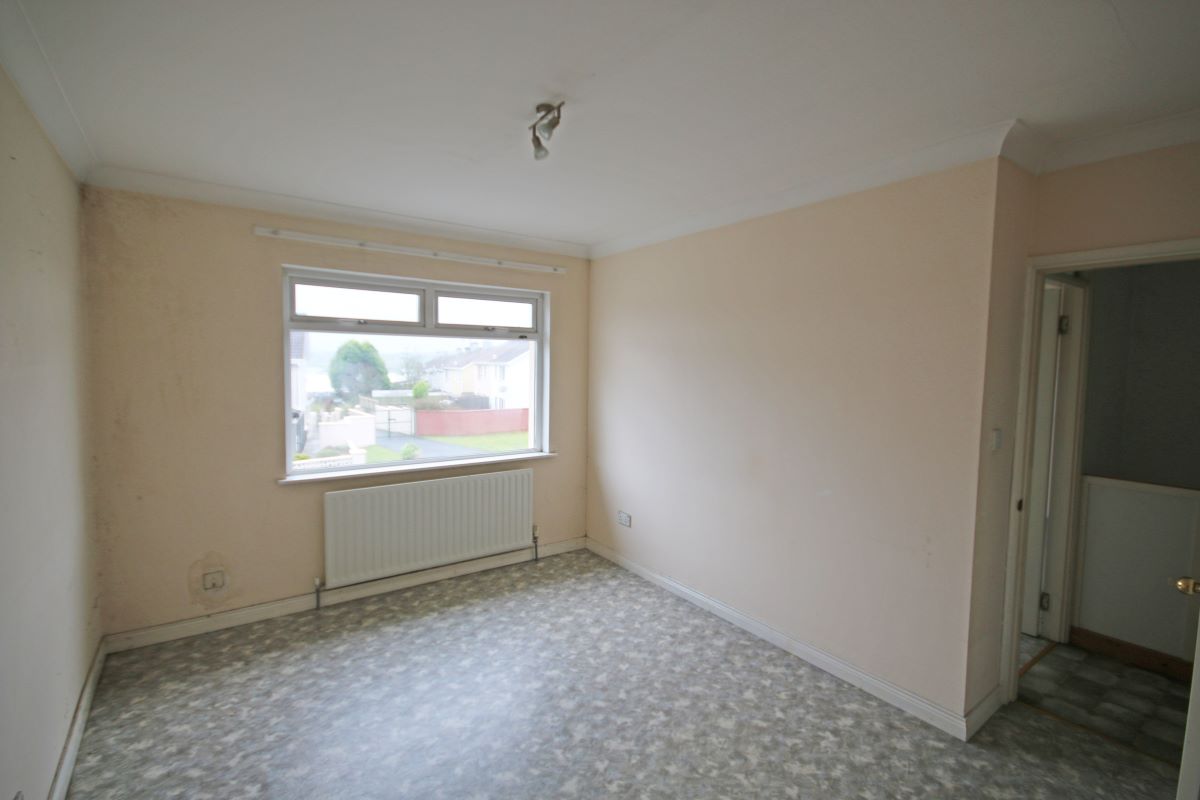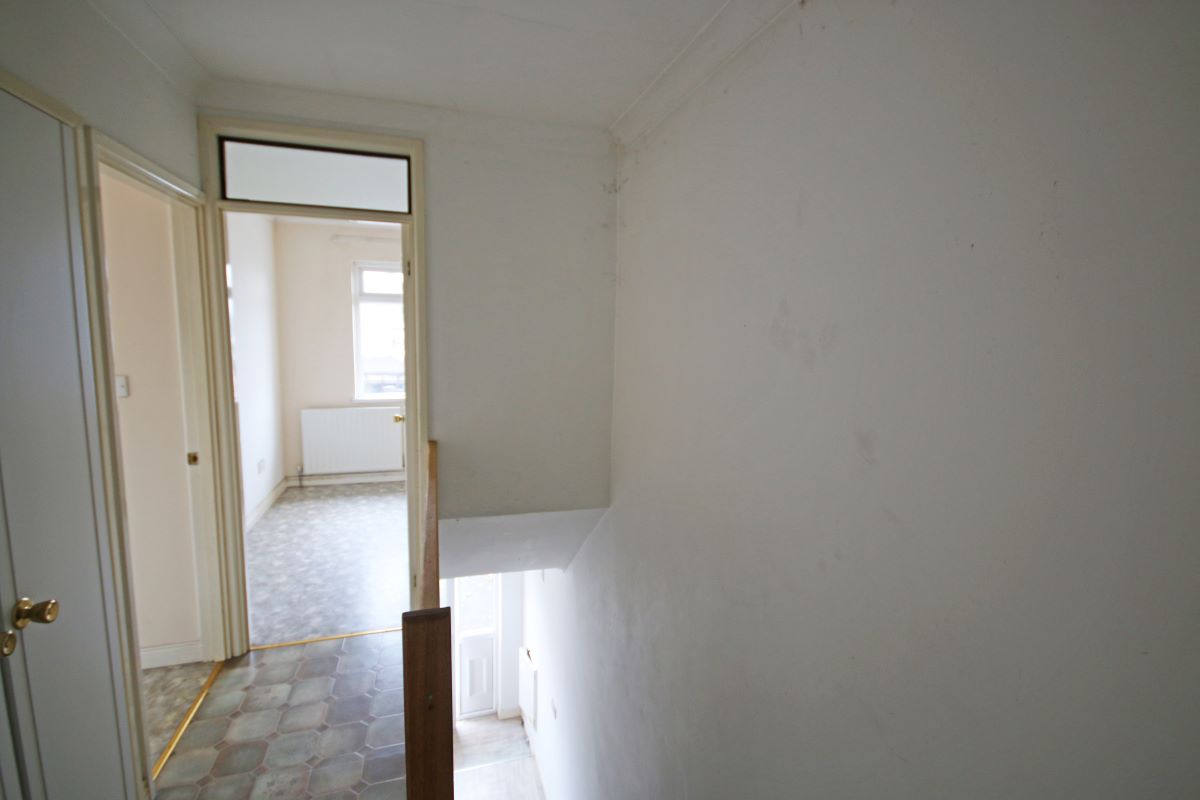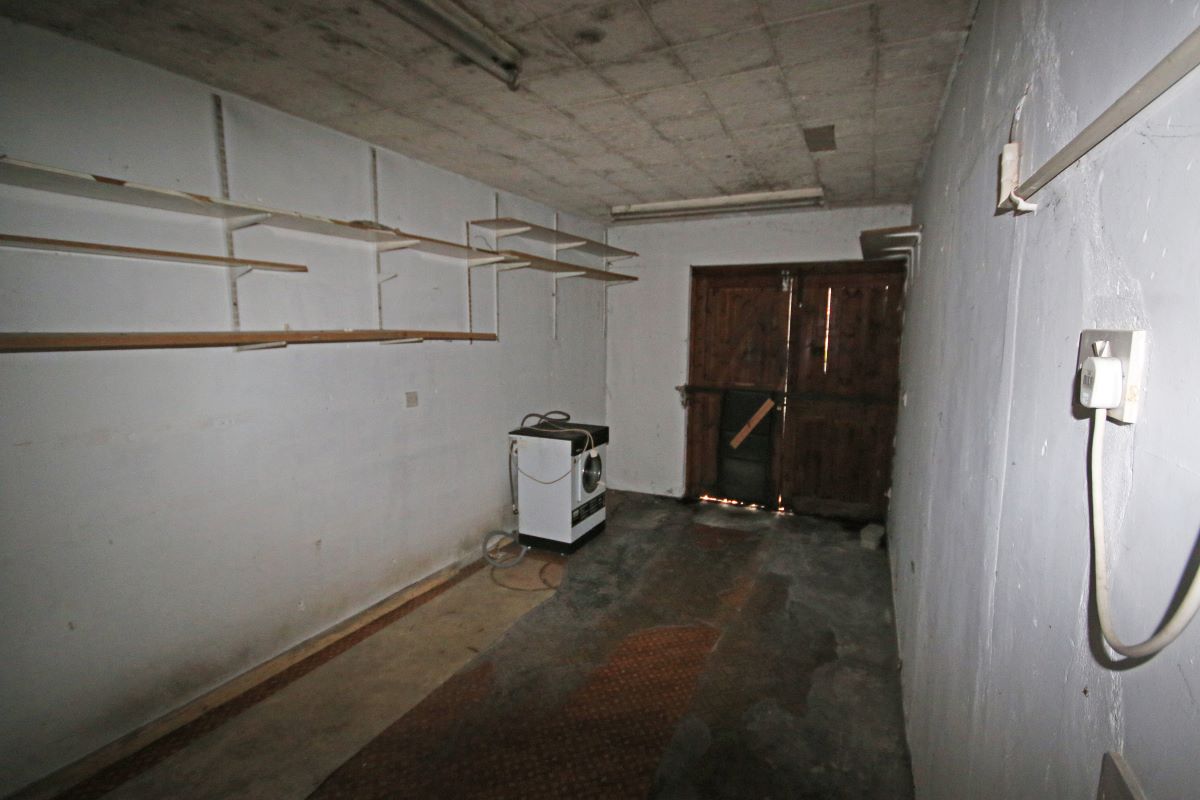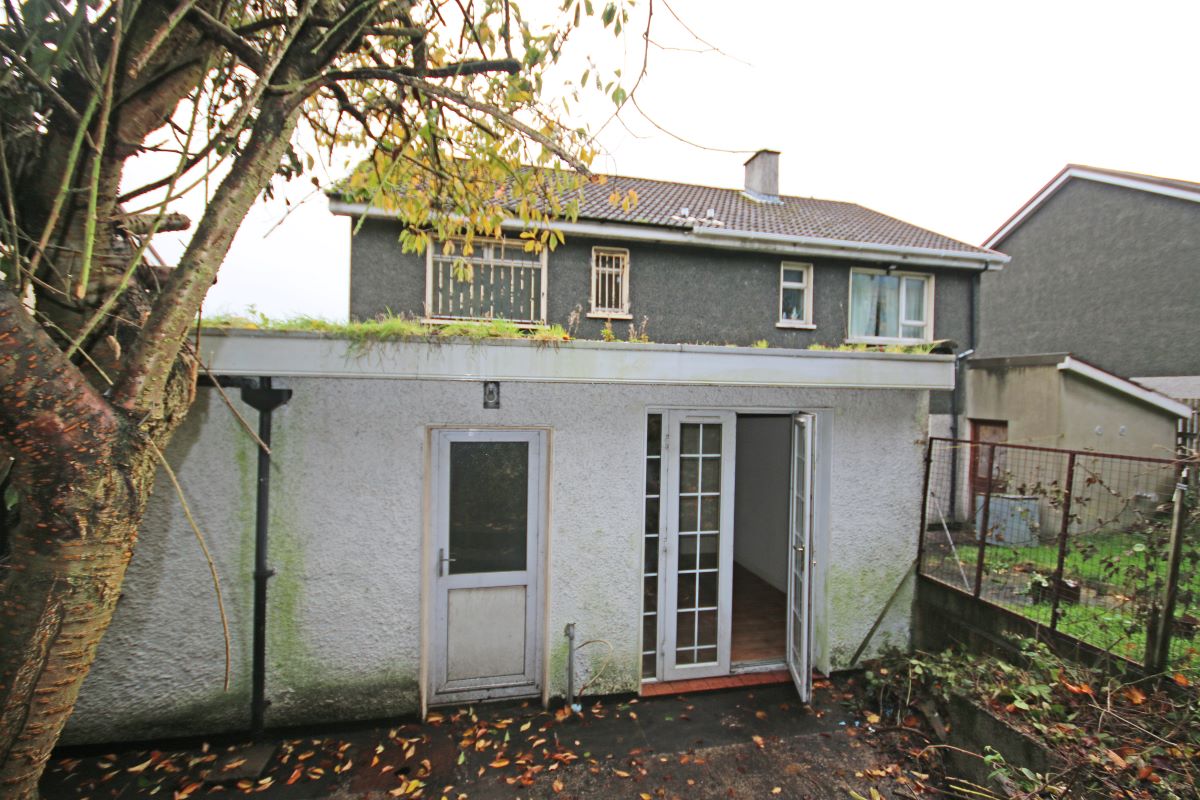 A semi detached, two storey dwelling with attached garage. There is parking to the front and a garden to the rear. The property spans to approx 125sqm/ 1,345 Sq. Ft, and is in need of complete refurbishment throughout.
Description
Entrance Hallway: 1.76m x 4.6m
Lino flooring. PVC Entrance Door. Radiator.
Sitting Room: 4.5m x 3.4m
Radiator. Chimney opening has been closed over.
Utility: 2.6m x 2.1m
Lino flooring. Radiator.
Garage: 5.5m x 2.5m
Rear Hallway: 4.8m x 1.2m
Bedroom 1: 3m x 2.8m
Bedroom 2: 3m x 3.4m
Bathroom: 1.17m x 2.18m
WC, WHB, Shower.
Kitchen: 2.9m x 7.3.
Lino flooring. High and low level units. Rear Patio doors to garde.
Bedroom 3: 3.1m x 2.7m
Bedroom 4: 3.3m x 4.2m
Bedroom 5: 2.2m x 2.7m
Bathroom: 1.7m x 2m
Lino flooring. WC, WHB. Bath.